**This conversation about Lifetime Movie Club is brought to you by US Family Guide. All opinions are my own.**#LifetimeMovieClub ad

If you have been around since the dawn of cable, you know that some channels are just worth watching all the time. Lifetime Movies have always been a dependable, lazy Saturday indulgence I can count on. Whether is be a mystery, a comedy or a coming of age story, Lifetime Movies have been a part of TV watching culture for a long time now. Joining the Lifetime Movie Club for movies with our favorite stars and telling the stories of our favorite shows is just a necessity!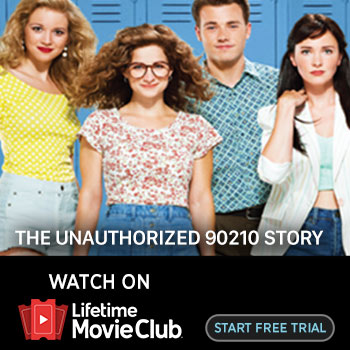 On a rainy Sunday, a lazy Tuesday with the kids in school or on a girl's night in, there are hundreds of movies that can be turned on and watch instantly with Lifetime Movie Club! Joining is easy and the perks are pretty great! For less than $40 a YEAR or $4 a month, you can watch your guilty pleasure without the guilt of spending!
Product benefits:
– Watch Lifetime movies anytime
– Movies are commercial free
– A new movie is added every day
– Free 7-day trial
Another great benefit is that you can watch on many platforms! Not just the TV! So load a movie on your iPhone, iPad, iPod, and Roku Player. Go ahead, put those headphones on and drown out the kids!
As a mom who likes to relax at night after the kids are in bed without having to flip through channel after channel looking for something to watch, Lifetime Movie Club is a must!
Get started today with your 7 Day FREE Trial!