This shop has been compensated by Collective Bias, Inc. and its advertiser. All opinions are mine alone. #SnackItAndPackIt #SeasonalSolutions #CollectiveBias
I love these kinds of days. These days, where I get to set the kids free to do something they love while I sit back and watch their little brains work, make me happy. I love to see creativity come out in my children and I love to listen to their chatter and laughter as they play. Food decorating has to be one of my kid's favorite things to do ever. Blame it on cooking shows that they watch constantly or just childhood and the permission to get messy and to have no guidelines. Either way, they love it. So when I put a box of one of their all time favorite snacks on the table, Kellogg's® Rice Krispies Treats® Original, some decorations for Halloween and icing and said, 'Go to town!', they screamed with happiness and got to decorating. We had so much fun that I thought I would share how to do Halloween Treat Decorating Made Easy!
Check out great offers and limited time special pricing on Pringles Snack Packs and Keebler Cookie and Cheez-It Variety Packs at your local Kroger or Kroger banner store! Hoover over the image below to shop!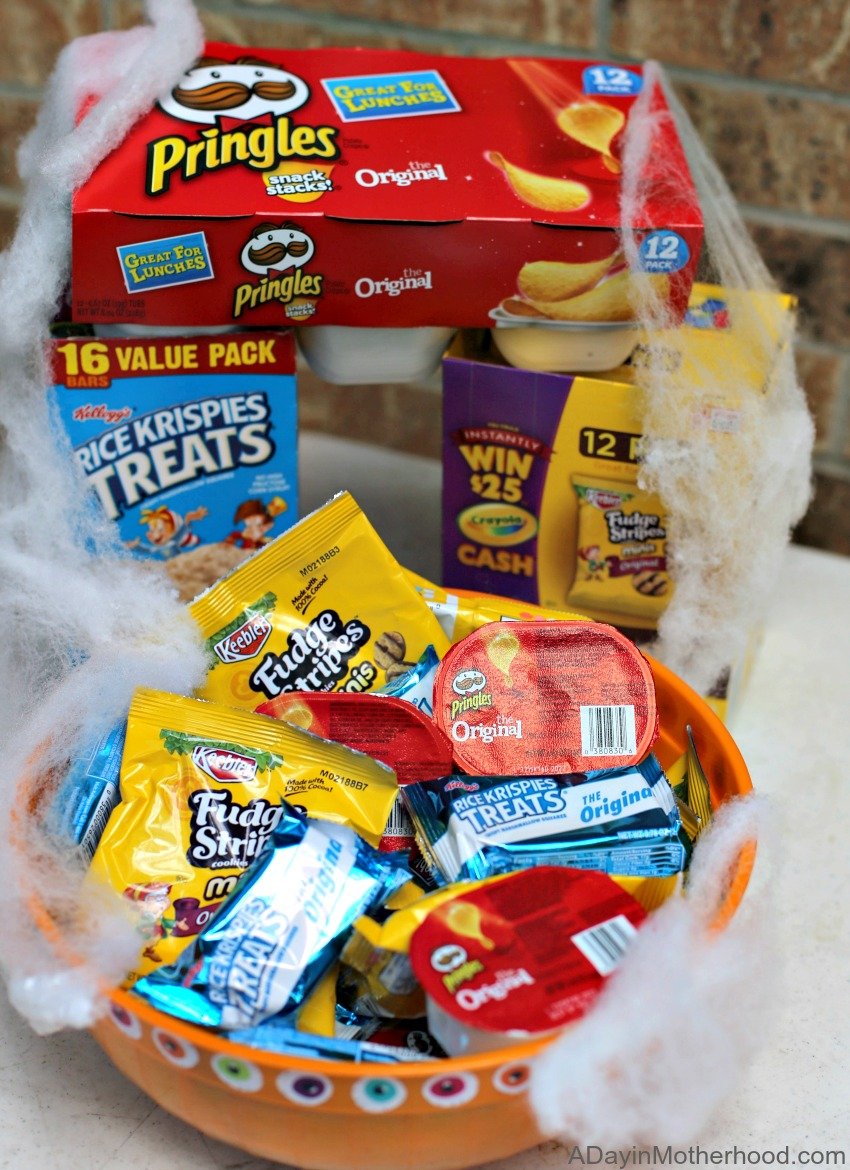 Kellogg's® Rice Krispies Treats® Original have always been a great snack for on the go and lunch boxes with us. I like that I can buy them at Kroger and hand them to the kids with the nostalgia we all have for them. This classic, delicious snack has been making memories for kids and parents alike for generations. Available on the snack aisle along with other lunchbox favorites like Keebler® Cookie Mini Fudge Stripes and Pringles® Original 12 count packs, these easy go to's are always in my pantry.
For more Kellogg Halloween inspiration, visit the social hub
Get a COUPON too! Live from 10/2 – 11/2
I visited Kroger but you can visit any Kroger or Kroger banner store.
This activity on this day was necessary. My work schedule has been very hectic and our social schedule has not been much easier. So spending a quiet few hours decorating Kellogg's® Rice Krispies Treats® was just what the mom ordered.
The kids had a blast. With red, green and black icing, eye balls, bones and even headstones, the Halloween fun lasted much longer than I anticipated. The candy knives went over well, too, as the kids used red icing to enhance the effects.
No phones, no TV's, no tablets. Just good, old fashioned decorating fun that everyone was thrilled to participate in!
In the end, we had some very ghoulish looking treats, some messy and creepy ones and some fun ones that we all laughed at. But, more importantly, the activity of Halloween Treat Decorating Made Easy gave us family time and memories we will always cherish!
How would you decorate your Kellogg's® Rice Krispies Treats®?