This shop has been compensated by Collective Bias, Inc. and its advertiser, Mars Wrigley Confectionery US, LLC. All opinions are mine alone. #SendSweetness #CollectiveBias
Easy Valentine Treat Bags
Hover below to shop for these products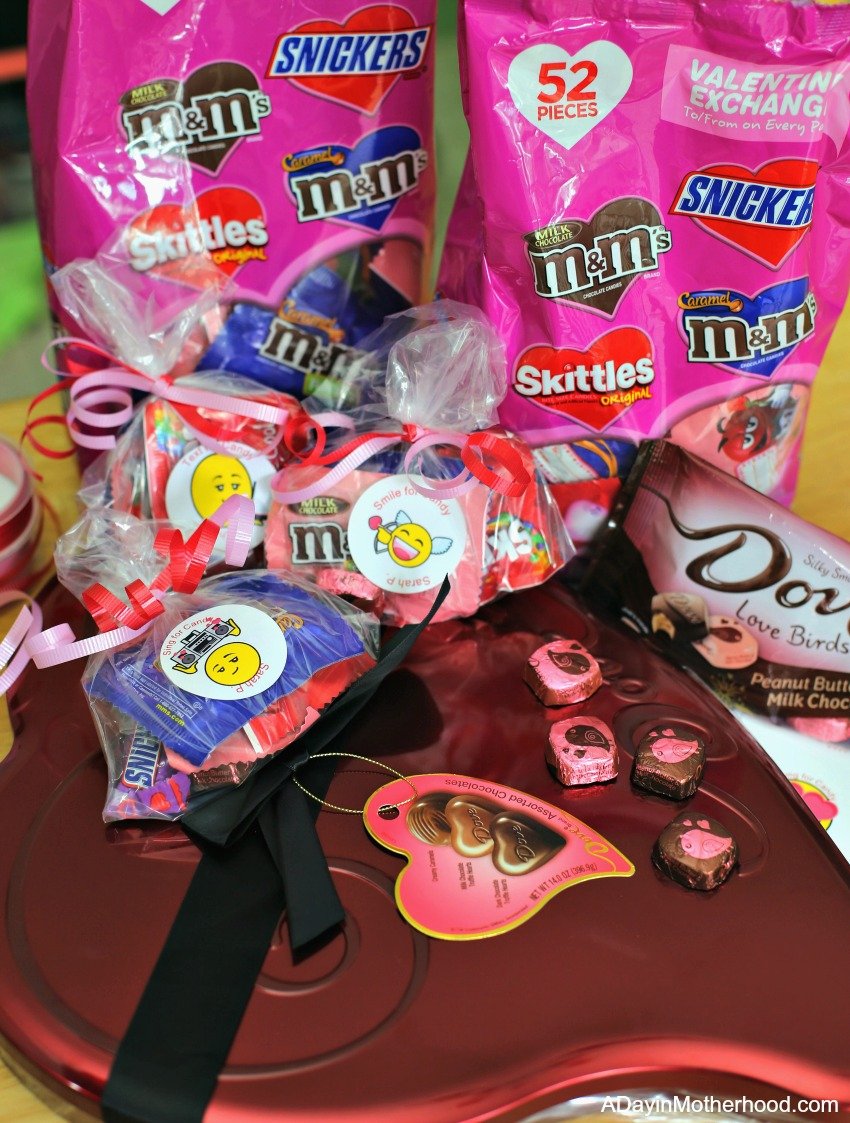 There are so many ways to spread love with your whole heart in this world. From simple things like handing a huge tin of DOVE® XL Assortment Heart to your bestie to creating fun and Easy Valentine Treat Bags for those you care about. Yes, can be time consuming to create something unique for every one who matters on Valentine's day but it is not expensive, especially if you shop at Walmart, and it is something that they will remember. I still remember who gave me treats on Valentine's Day over the years! Spreading love lasts and I want to encourage everyone to do it this February!
I am a single mom. I do not want a full -time relationship in my life. But I do love and am loved by everyone around me. My children, especially, make me feel like the most amazing human on the planet. It is the little things. The, 'Mom, I love you.' that spontaneously escapes their lips. The fight of who gets to snuggle next to me for movie night. The unprompted 'Can I help?' that comes with being a generous person. Children instinctively spread love with their whole hearts because that is how we are meant to be.
In that spirit, I love to teach them to continue to spread love and appreciation to everyone they know. So every year I go to Walmart to get candy and supplies to make memorable Valentine gift for every one we appreciate.
Now, it is true. I could purchase the MARS® Jumbo Friendship Exchange Variety Bag and I could just hand a bag to each person. They would love the M&M'S® candies or SKITTLES® FUNSIZE® but why not make it even more special? Make it personal and fun for those who are receiving them!
So, while at Walmart stocking up, I grabbed all sorts of candy, labels, baggies and ribbon. These are the Easy Valentine Treat Bags ever. You just need a printer and the patience to fill the bags. We can all find the time knowing that friends will feel the love on Valentine's Day!
The Basics
You will need an assortment of amazing candies purchased at Walmart. Going to Walmart gives you the most bang for your buck and the most variety!
Find the specially marked bags with the in-store coupons attached to save even more! Here is what they look like:
DOVE®

Save $2 off any (2) DOVE® Heart Tins (6.5oz or larger) from 1/1/18 – 2/15/18.
CELEBRATIONS®

$1 off and (2) Lay Down Bags of Mars candy (7.94oz – 11.5oz) from 1/1/18 – 2/15/18.
M&M'S®

Save $1 off any (2) Friendship Exchange Bags (8.8oz – 17.7oz) from 1/1/18 – 2/15/18.
Once you have the candy you need:
Baggies with out zipper closings
Ribbon
Stick-able Labels from the Office Supply aisle
The How To
I honestly did not know until a few years back that when you buy labels they come with a website that has templates that make creating fun ones super easy! Just purchase the labels and follow the instructions on the package!
I did that and found a super cure emoji template that is perfect for these fun bags.
Once I followed the directions and got several sheets of super cute and fun labels, I set to work making the bags.
Simply stuff the bags with an assortment of candies. It is easy with the MARS® Jumbo Friendship Exchange Variety Bag!
Once stuffed, I did about 4 candies in each, gather the top of the bag for the ribbon.
Tie your chosen ribbon around the top and set aside.
Once all of your bags are stuffed, place the stickers on the outside.
Yep, that is it. These are easy and fun!
Valentine's Day is more than a day to celebrate your personal love relationship. It is a day to celebrate loving with your whole heart to everyone around you. Giving each person who matters to you a little valentine is just a small thing I can do. But it makes a huge impact on the one receiving it!
How are you loving with your whole heart this Valentine's Day?