This is a Sponsored post written by me on behalf of Scotts Miracle-Gro for SocialSpark. All opinions are 100% mine.
In some parts of the country right now it is still cold and miserable so thinking of Spring time can be depressing! But it is coming no matter what and it is time to start thinking about our yards and getting them ready for beautiful flowers and plants!
I, for one, am ready to get outside, get my hand's dirty and see if this is the year I will actually have a green thumb! I do know that the first thing I need is mulch! Scotts Florida Select Natural Eucalyptus Mulch is a great start. Along with my new plants, tools and water, I think the mulch is one of the most important gardening supplies you can have!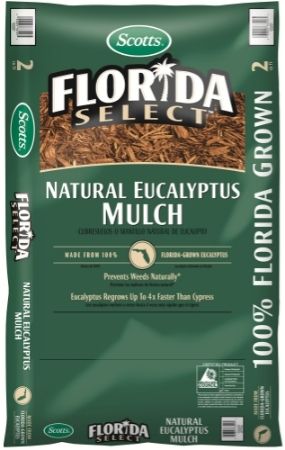 My parents are big gardeners – my father being a master gardener – and they are very big into sustainable gardening. So I know they are already shopping and preparing to mulch their yards to help contain the moisture that plants need so much during the warmer spring months.
In my reasearch of mulch like Scotts Nature Scapes mulch, I know that I need to spread the mulch 3 inches deep. I also know that I need to spread it around plants, flowers, trees and vegetables that have already germinated and developed. It won't do any good to mulch a seedling or to mulch a plant that can't grow, like one planted to closely to my house.
I know one bag of mulch will spread 2 inches deep so I am going to need a few bags! I mean, I live on an acre with some flower beds in much need of attention!
I want my yard to look like my neighbor's… is that too much to ask?
Be sure to head out this weekend – cold and all – to check out the entire line of Scotts Florida mulch and choose what is perfect for your yard. And then come tell me how beautiful your Spring yard is in a few weeks!