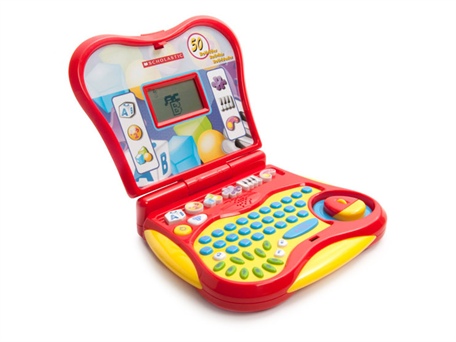 Today on WOOT! (Amazon's Daily Deal Site), you can get this awesome Scholastic Bilingual Learning Laptop
 for only $7.99 + $5.00 Shipping!  This is a one day only offer and will go fast!
The laptop encourages counting, spelling, thought development and so much more!  My kids all have bilingual laptops and they play with them all the time!
Like A Day in Motherhood on Facebook  and Subscribe to A Day in Motherhood. *Affiliate links included.  Images borrowed from Woot!